WORLD CHAMPION
ANDREA RIGLER
Andrea Rigler has competed in all major disc dog events across the United States, winning six world championships. Andrea has achieved World Championship podium finishes for 15 years straight. Andrea has traveled the world, teaching the sport from beginner to expert. With her special gift for instruction, Andrea helps others achieve their goals by delivering a system that creates the best player they can become.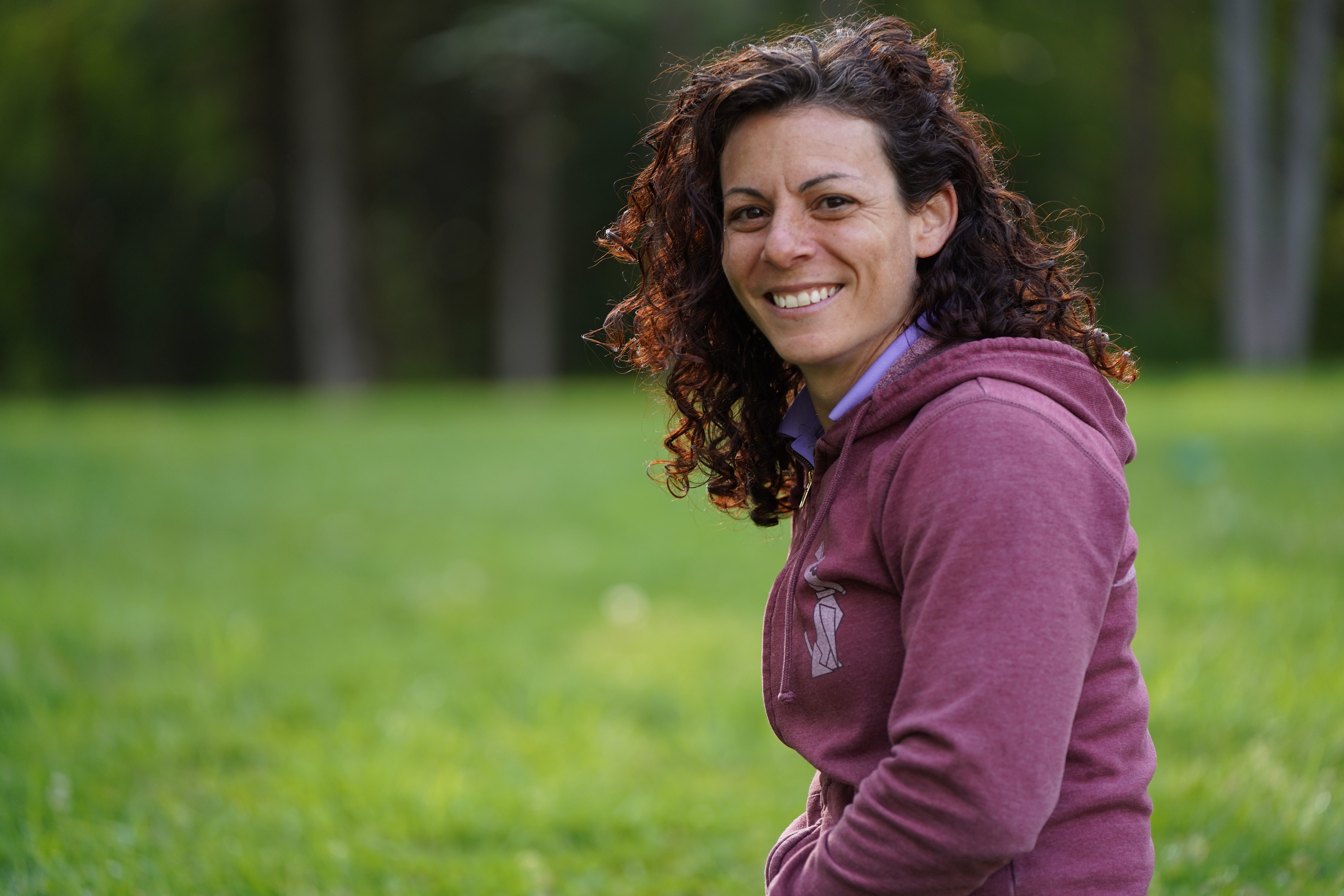 The Final Step in Foundation Building
In this course, students continue to develop the skills they learned in level one of Disc Dog Foundations. This course sets up the team for the ability to start building their freestyle routines for competition or performance. Disc Dog Foundations 2.0 is simple and easy to follow. The information in this course is helpful for a disc dogger at any level.
Revolutionizing The Game
Andrea Rigler is an extremely talented performer, trainer and coach. Andrea has a special gift for delivering a message and making the learning process simple. This course helps elevate the student's own training skills so they can begin performing disc dog freestyle routines. Her style of training is changing the way many are playing the game while brining a modern and fresh look. As the game grows, we see more and more teams performing similar freestyle routines. Andrea helps give you that edge in a performance that makes people say, "Wow!"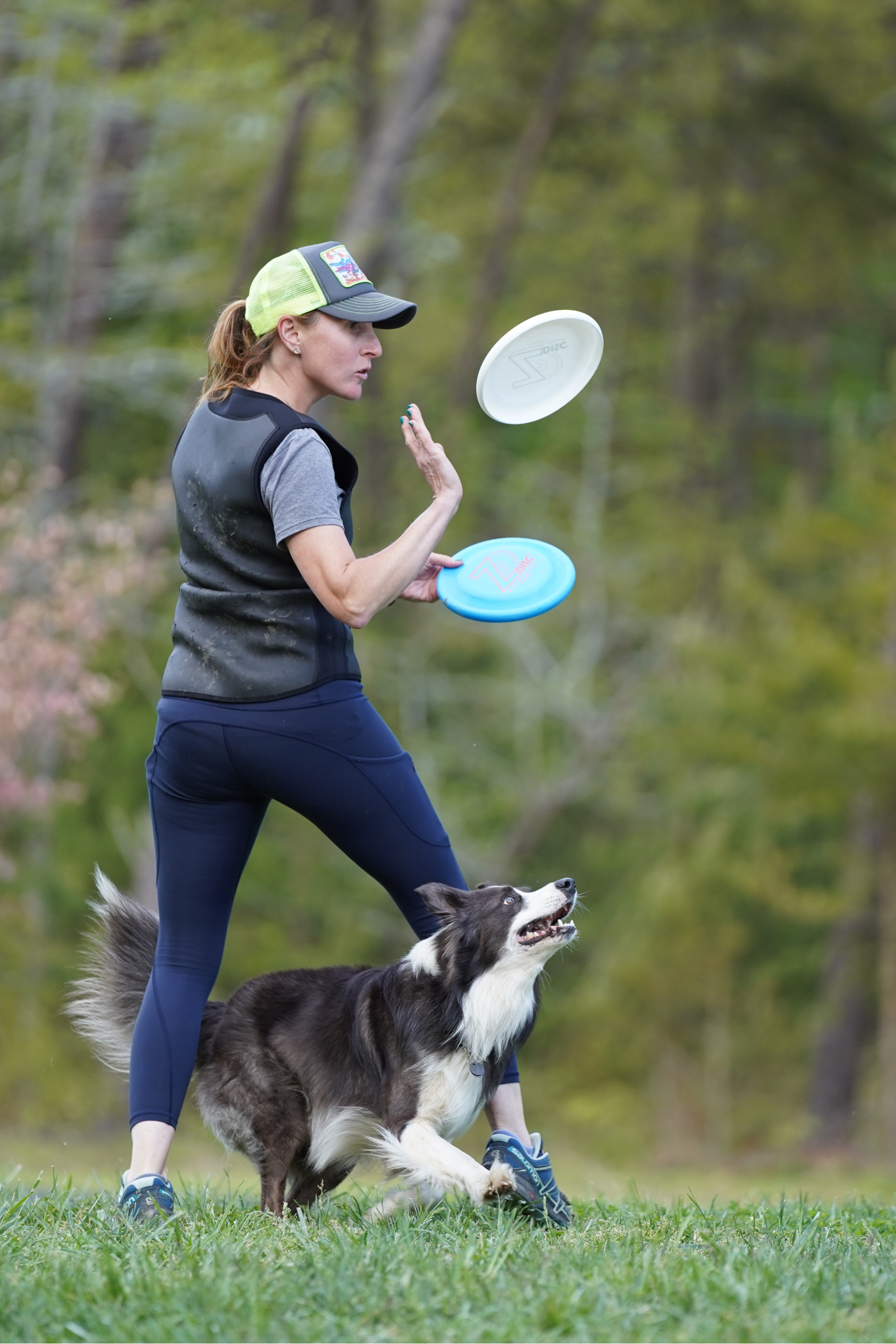 After completing two seminars with Andrea that both employ the same foundations methods taught throughout this course, and with less than four competitions experience level, Teresa went on to qualify for a spot in the Classic Open Freestyle Championship with Skyhoundz, facing off against two previous World Champions at a local competition.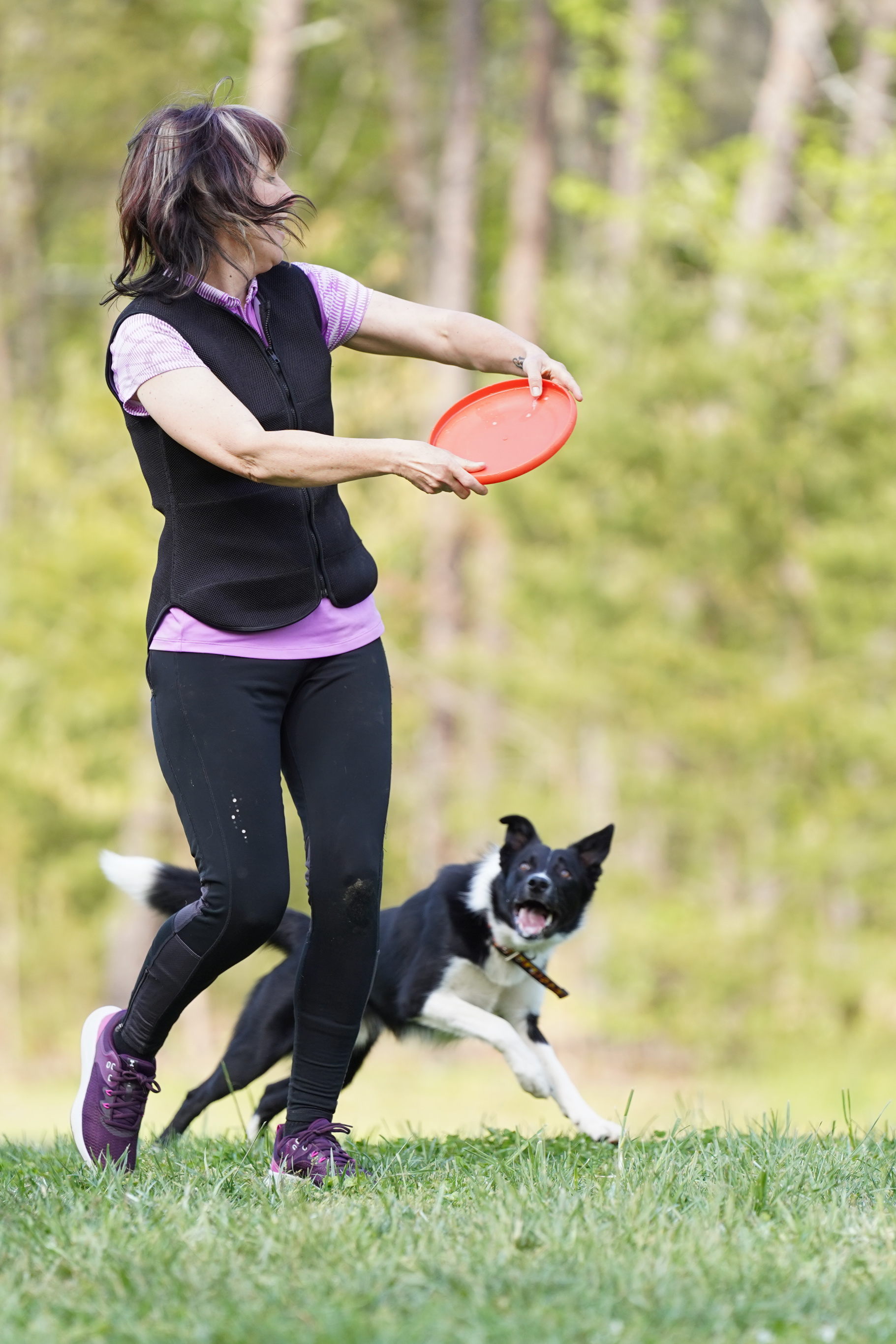 After completing Andrea Rigler's Freestyle and Foundations courses, Birgit placed first in her Novice Division with both her dogs in local competitions. Her pup, Pyro, shown above is just 13 months of age. Hosts of the local competition have asked Birgit to step up to the next level after just four competitions.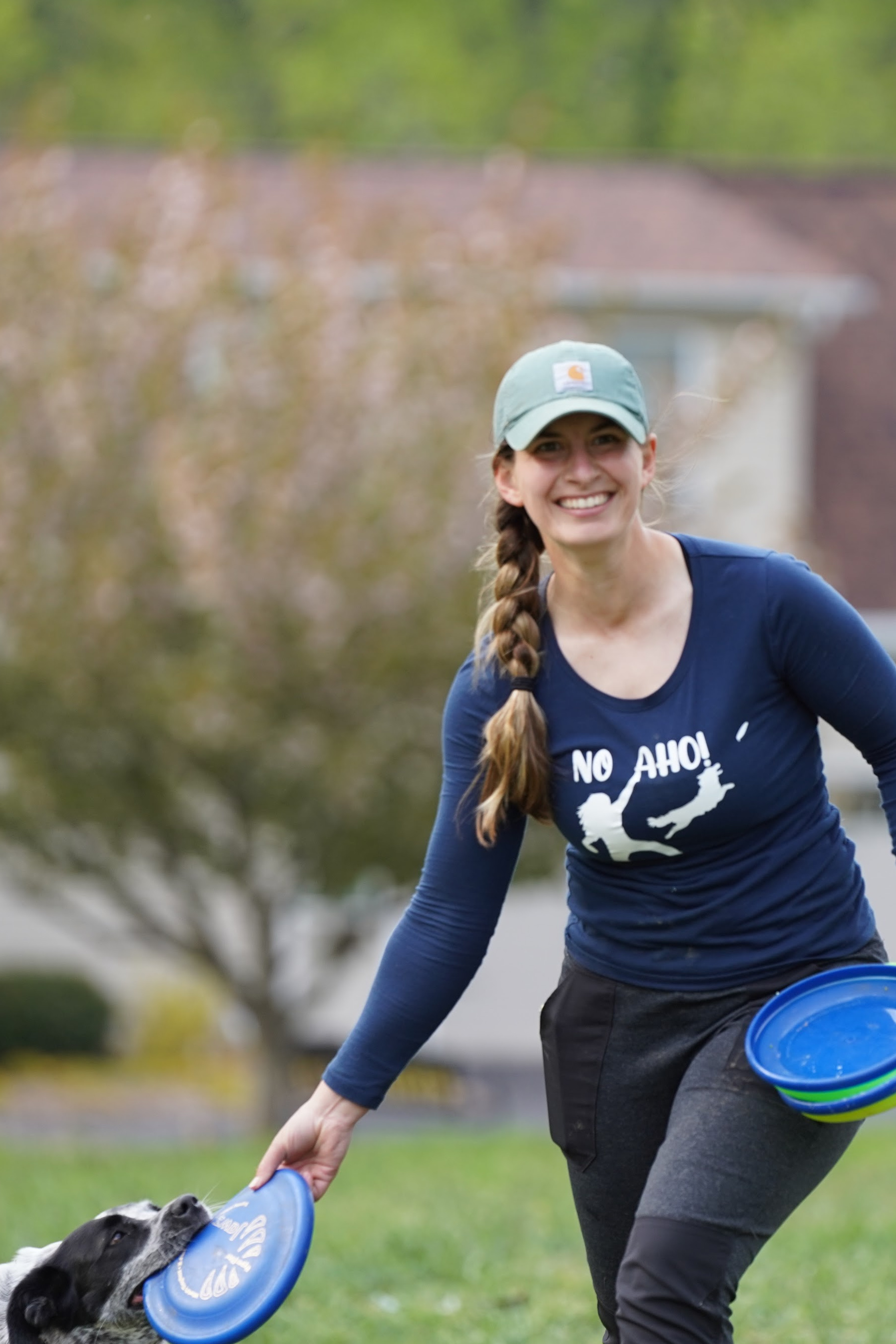 Danielle is brand new in the sport of disc dogging. But with the skills she learned from attending seminars and completing the online Foundations course, Danielle is quickly becoming a performer to watch in coming events. Andrea helped her confidence by allowing her to understand how to properly develop her game.
Foundations 2.0 Curriculum
Additional Courses
Be sure to check out other courses by Andrea Rigler as well.
Check your inbox to confirm your subscription