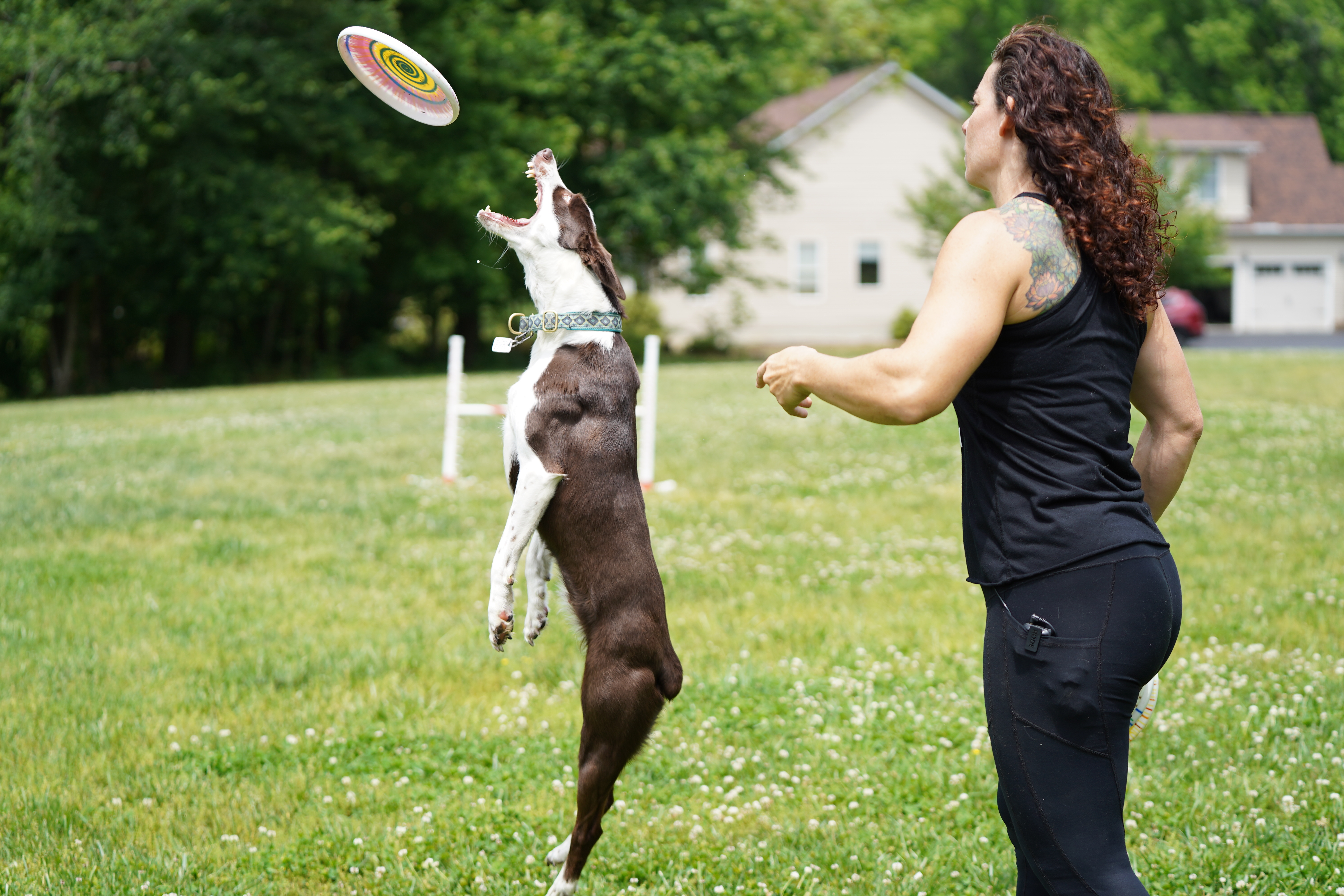 Andrea Rigler's Flips Are Epic!!
If you have ever watched Andrea perform, then you know that the flips in her routine are always a highlight. She makes it look so easy and yet has so many variations. In this course, Andrea helps you understand the easiest ways to elicit flips from your dog(s) for disc dog freestyle or performances.
Forget That Flips 101!!!
If you have followed Andrea for any time at all then you may know she helped produce a viral YouTube video called Flips 101 where she helped teach dogs how to flip. Andrea hates that video! But she uses it as a reminder of how far she has come and how much the game has changed just in the last decade. Andrea is always developing her game and finding ways to coach and perform at a higher level.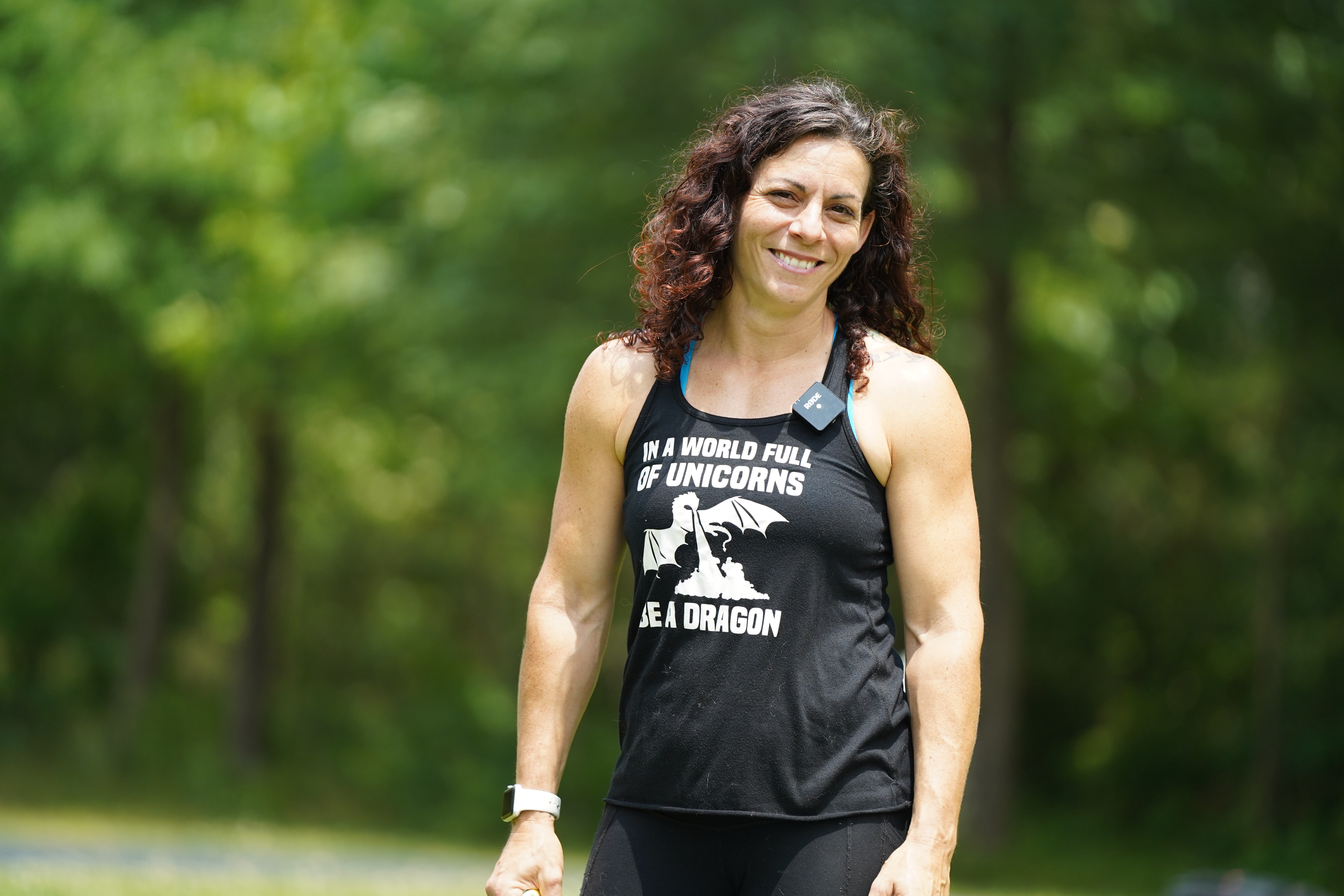 Developing your game, teaching your dog, learning the throws yourself.....it's all part of a process that you should enjoy. Remember every good moment and every frustrating moment and just keep pushing.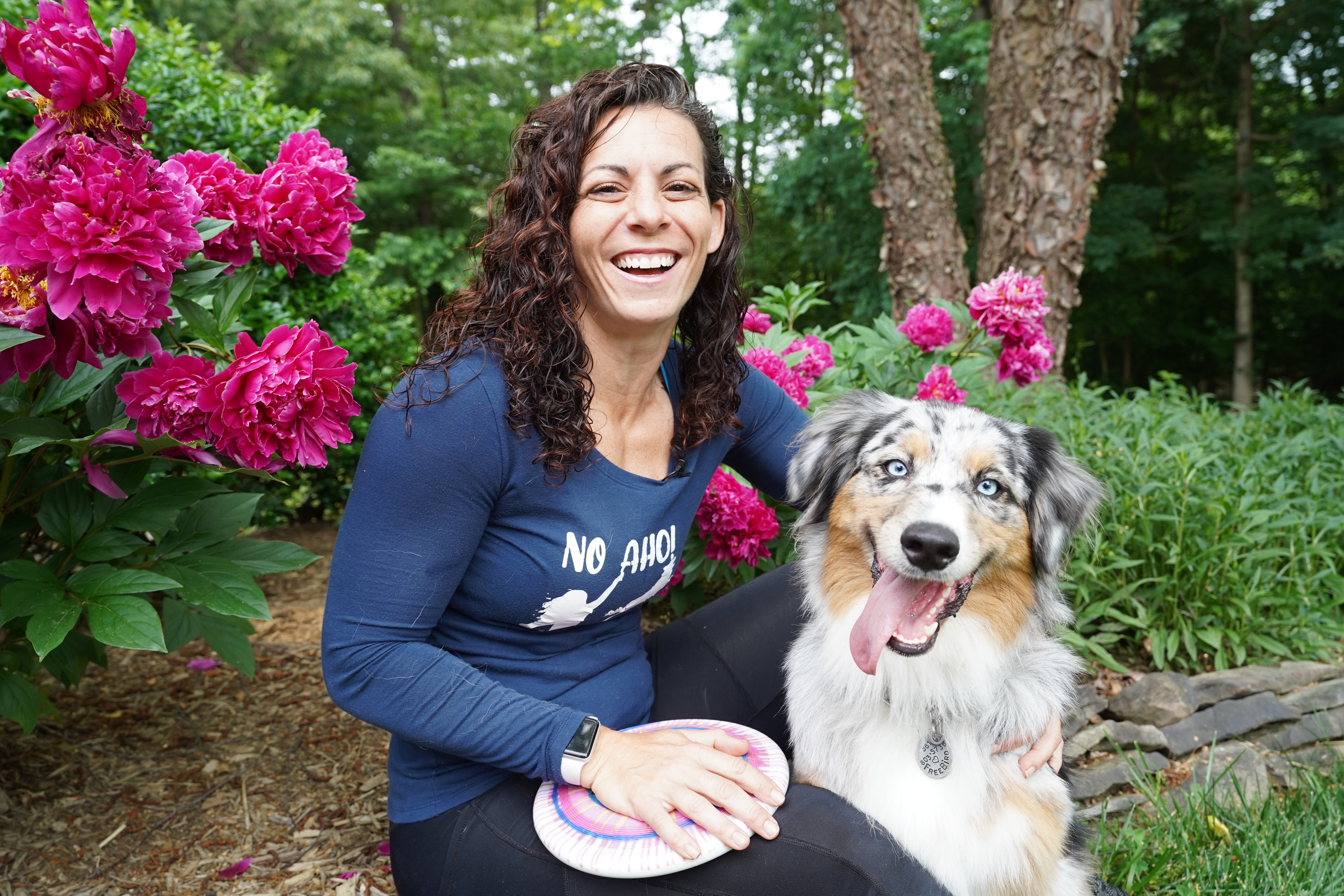 Recognize your strengths and your weaknesses. Malcolm Gladwell teaches that it takes 10,000 hours of practice to master any field. Andrea practices with her dogs as well as by herself on a consistent basis in all weather conditions.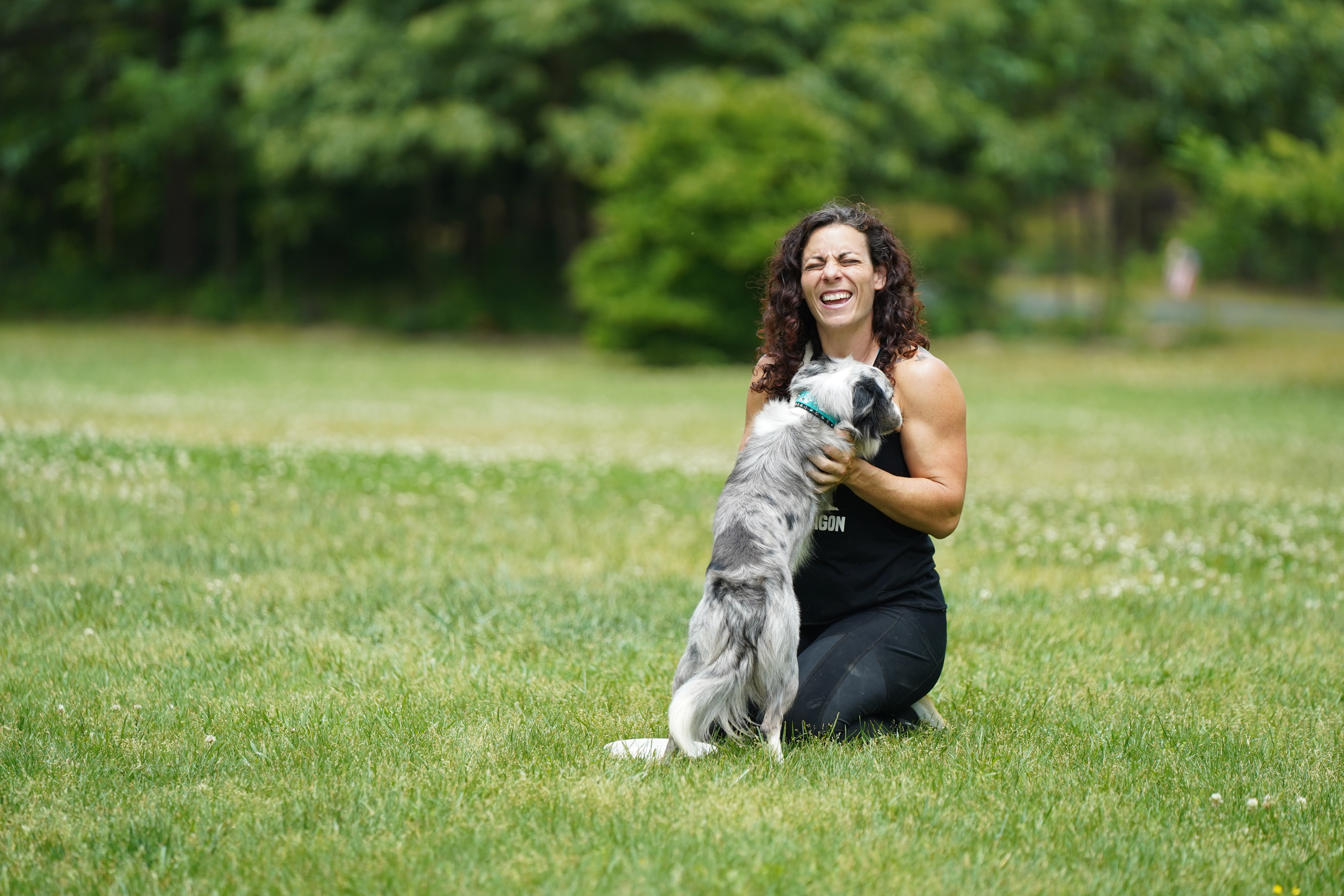 Andrea is not different than most of us who are learning a new sport with our dogs. She likes to push them to the next level. But not every dogs is ready for that next level. Remember to keep things simple so they can enjoy success and avoid frustrations when training. When in doubt, always go back to your foundation work.
FLIPS 201 WORKSHOP PREVIEW
Available in days

days after you enroll

FLIPS 201
All OF ANDREA'S DISC DOG COURSES AND WORKSHOPS
Check your inbox to confirm your subscription